Peace of mind knowing everyone is protected.
Commercial bonds to protect your company and assets.
Businesses and other parties sometimes need the guarantees that commercial bonds provide. Yet, it can be a tricky process to figure out. From surety bonds and probate bonds to license bonds, bid bonds, performance bonds, lost instrument bonds, and more, figuring out what bond you need can be a chore, let alone what they all cover. Add in the fact that each state and the federal government has its own requirements, it gets even more complicated. That's where we come in. We'll help guide you through the process of obtaining the bond that's right for you and your business.
What are commercial bonds?
Being bonded is different from being insured, as commercial bonds are not technically insurance. Instead, think of bonds as an extra layer of protection for the parties involved. For example, with surety bonds, the obligee (the party requiring the bond) is protected if the principal (the party needing the bond) fails to fulfill a portion or the entirety of a contract. While your business may have insurance, you may also need to purchase a bond depending on the type of work you're doing. We'll explore a few specific types of bonds below. Also, as each state has its own requirements for bonding, we recommend you get in touch with us to discuss your needs.
License bonds are required of many businesses.
Many local, state, and federal government agencies require businesses to obtain license bonds—also known as permit bonds—before they can receive a license or permit for their industry. For example, if you run an auto dealership, you may be required to purchase an auto dealer bond before you can begin selling or trading vehicles. License bonds protect consumers from fraud or other type of harm caused by the business being bonded. It is essentially a way of guaranteeing that a business will adhere to any governmental regulations required of their industry.
Bid bonds for contractors and construction.
Bid bonds are usually used solely by contractors and construction businesses. Project developers often require contractors bidding on a project to purchase a bid bond in order to protect their interests. Before bid bonds were often required, some contractors would bid low to gain the contract and then raise the price once work had started or drop out of the project altogether, resulting in problems for the project developer. Now, with bid bonds, project developers can feel better about the contractors they choose, as bid bonds guarantee that contractors are financially sound enough to complete projects and that the bids they place are serious and competitive.
Performance bonds are the follow-up to bid bonds.
As a contractor or construction company, you've gotten your bid bond, you've placed your bid, and now you've been awarded the project. That means more business for you, but that also means you'll need to look into a performance bond. Developers often require performance bonds as a way to protect the investment they've made in the project. This type of bond guarantees that you as the contractor will complete the project as agreed in the contract. Rates for performance bonds depend on a number of factors, including the bid amount and past jobs that you've done.
Lost instrument bonds help everyone get the money they need.
You've just gotten a cashier's check, a money order, or even a stock certificate, and now you can't seem to find it. Often, financial institutions will require you to get a lost instrument bond before issuing a replacement. These bonds guarantee that if the original lost instrument—cashier's check, money order, or stock certificate, for example— is ever found, you as the bonded party won't be able to cash it in addition to the duplicate. This protects financial institutions from making two payments and thus losing money. There are two types of lost instrument bonds, fixed penalty and open penalty. Fixed penalty bonds are issued for instruments of fixed value, such as checks. Conversely, open penalty bonds are issued for instruments with values that fluctuate, like stock certificates. A variety of financial instruments can be covered under a lost instrument bond.
Bonds upon bonds upon bonds.
These are only a few of the more common bonds that you may come across in your business ventures. There are many other types of bonds, from a variety of other construction-related bonds to court-related and commercial-related bonds. Figuring out which bond is right for you and if you even need one can be tricky. We can help you find the bonds that are required federally and locally, right down to the city where you work.
If you're looking to learn more about bonds and their requirements, contact us today.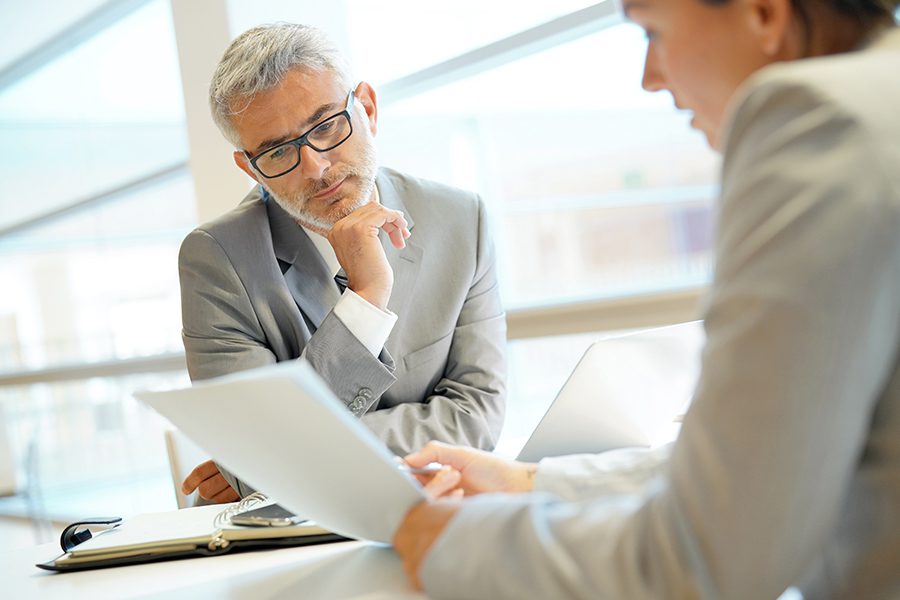 Get Started Today
As an independent agency, we are here to help you find the right Commercial Bonds.
Get a Quote
  Commercial Bonds Quote Request
As an independent agency, we are here to help you find the right solution.
Get a Quote
It only takes a minute to get started.
Fill out the form, we'll be in touch.

Review options with an agent.

Get the coverage you need.
Would you rather discuss this in person? Get in touch with an agent today!